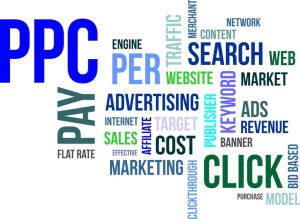 Pay Per Click Advertising
Pay-per-click (PPC) advertising allows you to set a price on the cost of someone clicking on your AdWords ads. The PPC bidding method gives you good value because you pay only when an interested viewer clicks your ad and learn more.
Think about billboards: Advertisers pay for billboard space based on how many people might see their ad as they drive by, whether those people actually notice the ad or not.
Internet ads are different: Viewers might click your ad when they want to know more. If they click, you know that they saw your ad and, you hope, liked what they saw.
AdWords PPC advertising lets you pay only if someone clicks your ad. If 100 people view your ad and three click it, you pay for the three clicks, not for the other 97 views.
Industry Leading PPC Management Services Designed For Maximum ROI
Effective PPC management can deliver instant first page visibility for new products and services, advertise timely sales, test keyword effectiveness, and more. If you've tried to develop a PPC management campaign on your own, you're likely aware that there are tens of thousands of possible variable combinations when creating PPC bid management campaign.
When it comes to Pay Per Click, "traffic" costs money. Targeted traffic however, creates money. We never lose sight of the goal of our Pay Per Click management services. It is not simply to "drive traffic," but to bring you the lowest cost quality leads.
Our proprietary Pay Per Click management services work by analyzing and fine-tuning key variables to produce effective, high-ROI producing PPC management campaigns. Our PPC bid management strategy is based upon a solid knowledge of PPC bid management tools, user behavior, micro targeting, and more.
Unlike other companies that read stats to decide if your PPC bid management campaign is sending traffic, we want to know how your traffic is converting into profits. Through bi-weekly phone meetings, we work closely with you to watch how our PPC management stats are impacting  your leads and sales.
A company that only specializes in Pay Per Click management services will keep you on a PPC bid management campaign indefinitely. Once the Yahoo or Google AdWords campaign ends, so do your leads.
Because 1st Choice is also a search engine optimization company, we can create a search engine optimization campaign to place your site in the natural rankings for your most profitable terms in addition to our Pay Per Click management services. An organic ranking means that your site appears in the natural search engine results. Regardless of how many times your natural result is clicked, you pay nothing.
Effective Pay Per Click management services need much more than a 'set it and forget it' approach. 1st Choice PPC bid management services include:
Initial strategic keyword research

A dedicated PPC bid management account representative

Daily analysis of results and expenditures

Daily audits to find possible click fraud sometimes caused by competitors

Bi-Weekly meetings to discuss your progress and track conversion effectiveness

Weekly overview email reports